The Best eCommerce Software
Today, companies cannot fully thrive without selling their software, service, or product online. Many people use eCommerce software, which allows users to manage inventory, accept payments, and automatically calculate shipping and taxes. Choosing the right software platform to power your website is crucial to boosting your sales.
Luckily, it is easy to find a good eCommerce platform, but it's not always obvious which one is best suited to your company. It needs to offer the functionality that you are looking for at a cost-effective rate that can properly scale throughout the growth of your online store. Here are some of the best eCommerce platforms available on the market today and some the most important features to look out for.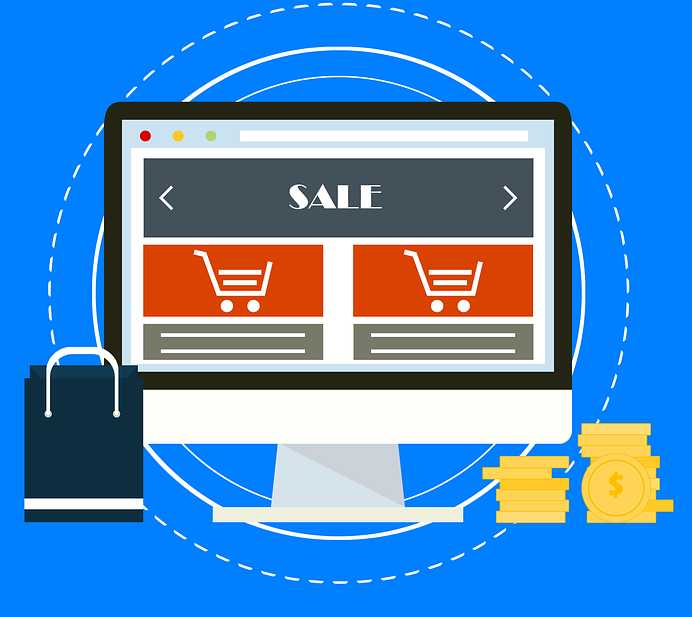 What is eCommerce Software?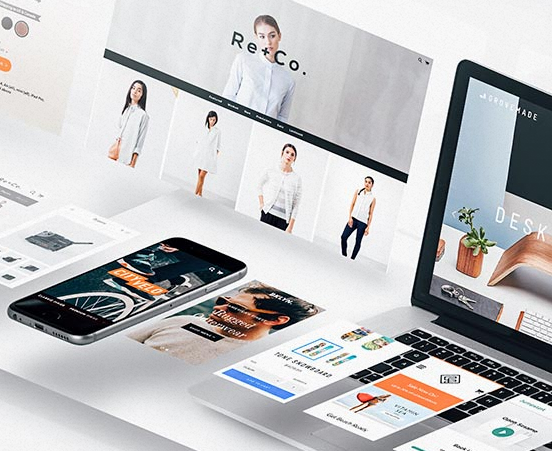 Any business can use eCommerce software in order to make an online shop within a website using pre-designed or custom themes with shopping cart capability. These themes can be customized, which means that you can add products and all of the SKUs related to their variations. Nowadays, most platforms offer a drag and drop editor which allows users to make changes to the layout of the theme you chose.
If you plan on easily customizing your site, CSS and HTML editors can help you achieve that. Some abilities of your cart on your website builder can also be tweaked. For instance, you may choose to let customers make purchases as guests or ask them to create an account. Most eCommerce software's accept a wide range of payment gateways, but if you already have a credit card processor, you should be able to keep it. This entirely depends on the platform that you decide on.
Volusion
Volusion is one of the leading eCommerce platforms in the market today. It is easy to use, intuitive, and offers many features. Hosting and making the website on the back end and the customer experience on the front end runs smoothly. Its users are especially satisfied with the great customer support that this software platform offers. You can preview your website easily and make plenty of edits on that preview. Volusion offers 15 free templates, is compatible with over 35 payment gateways, and its checkout process is simple.
Shopify Review
Shopify is incredibly easy to use when you are making a website. It offers an unlimited amount of bandwidth and storage for business large and small. Your customers will benefit from an intuitive and straightforward checkout process. This eCommerce software is compatible with many different payment gateways and allows you to integrate your current one if you wish. It offers several plans and over 25 free templates. You may edit your website by previewing it or through the use of an HTML and CSS editor.
How to Choose the Best eCommerce Software
There are many options to be found online for those wanting to start an eCommerce website. It is important to know that some platforms will take care of everything (including updates and hosting), while others only provide the necessary software. No matter which you choose, you will be left with a difficult decision. In order to avoid analyzing and comparing countless platforms at once, you should try to pare down your list to three solid eCommerce solutions. You can do this easily if you clearly define your wants and needs.
In order to evaluate what your needs are it is vital to honestly assess your website building skills. If you are truly a beginner, you should go with a service that can do most of the heavy lifting for you. If you are more familiar with coding than the average user, you might want a service that allows you to add your own code for a truly specialized and unique user experience.
When it comes to what you want on your eCommerce website, there is no reason to limit yourself. With all of the competition out there, users are able to choose from a wide selection of services that offer all of the latest and greatest eCommerce capabilities.
How to Accept Payments
When you sell products online you must be able to accept payments from your customers. This is achieved by linking your online shop to a payment gateway, which is a specific processor that moves funds safely from one bank account into another. Kind in mind, however, that not every eCommerce software platform is compatible with every single payment gateway. This could be due to technical limitations or because certain payment options are less in demand. If there is a non-standard payment that you are willing to accept (such as BitCoin), you should make sure you will be able to do so on your eCommerce platform of choice.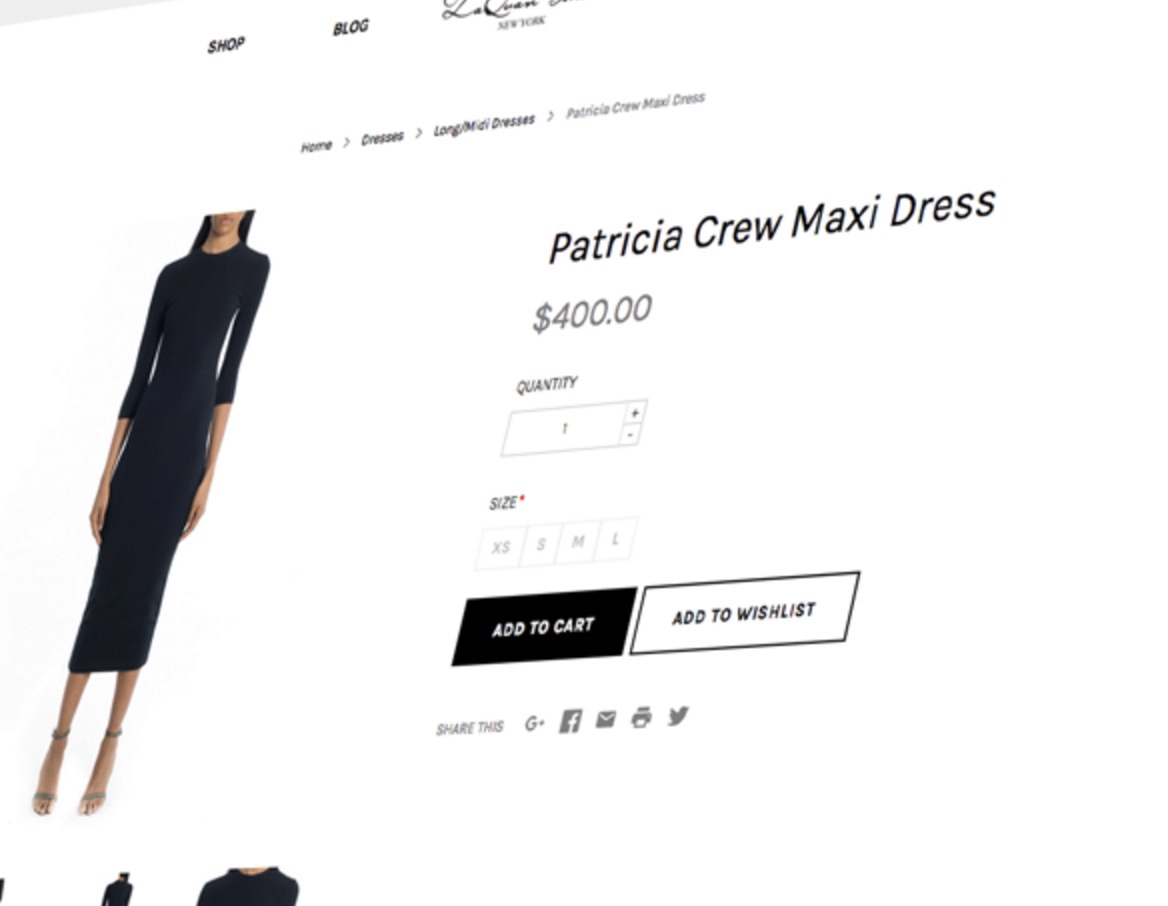 Examine beforehand if the payment gateway you have chosen is supported by your platform before making a final decision. It is possible that the eCommerce platform supports it in its core or via an add-on or extension. If you have not chosen a particular payment gateway yet, it does not necessarily matter. Just be sure that the online store will support the currencies you wish to accept. It is difficult to modify, so do your research well in advance.
BigCommerce Review
BigCommerce is one of the best eCommerce software tools for building an online store. Some major pros of the service are that it does not charge any transaction fees with any of the plans, it is suitable for small or large businesses, it offers solid SEO features, and it allows users to add unlimited product options and variants. The platform is easy to use, beginner friendly, and offers a wide array of features.
Three plans come with an abandoned cart feature, which allows the online store owner to contact customers who left products in their cart and failed to complete the checkout process.
How Do I Secure My eCommerce Site?
All of the customer data and the overall security of your store is highly important. This is one of the reasons choosing a reliable and secure eCommerce platform is crucial.
The small data files that help a browser process transactions securely are called SSL certificates. These could be sensitive transactions such as online purchases. Your platform will most likely give you this certificate if you choose to buy a hosted plan. Otherwise, you can purchase an SSL certificate with additional features.
There is a set of twelve security standards (PCI Security Standards), applicable to all websites that store and accept payment data. As the owner of an online shop, most of the transactions will be processed through the software platform via a payment gateway. The software will most likely abide by these standards and the payments will happen in a secure manner.
The best eCommerce software platforms include extra security packages and perks. For example, monitoring for DDoS attacks and fraud protection. You might not find this useful right now, but keep in mind that your online store might grow and need these features in the future.
Wix Review
You may know Wix as one of the top website builders for creating everything from blogs to personal sites to business pages and everything in between, but did you know that you can also use the software to create an eCommerce store?
Wix enables even the most novice of users to create attractive web shops that feature beautiful product galleries, product management tools, and mobile-friendly design. The best part is, they don't charge sales commissions like other eCommerce solutions.
Weebly
Aside from their award-winning website builder, Weebly also offers a complete eCommerce solution.
Making it surprisingly easy to sell online, the platform is designed for even the most technology adverse individuals. It offers a fully integrated shopping cart, secure checkout, inventory tracking, a powerful search feature, and plenty of unexpected surprises that can help your online store compete with the best of them.
The best part is, Weebly's eCommerce tools are as easy to use as their standard website builder so if you already use the platform, you won't have any trouble.
Squarespace
Squarespace offers a powerful eCommerce website builder that gives users an all-in-one platform to run a business. Whether you already have an online business or you want to start one for the first time, Squarespace has the tools you need to thrive.
These features include unlimited products, services, and SKUs, easy merchandise categorization, a mobile-optimized, single-page checkout, abandoned cart recovery, end-to-end security, and a rich product experience that few others can match.